PERIPHERAL ARTERIAL DISEASE SCREENING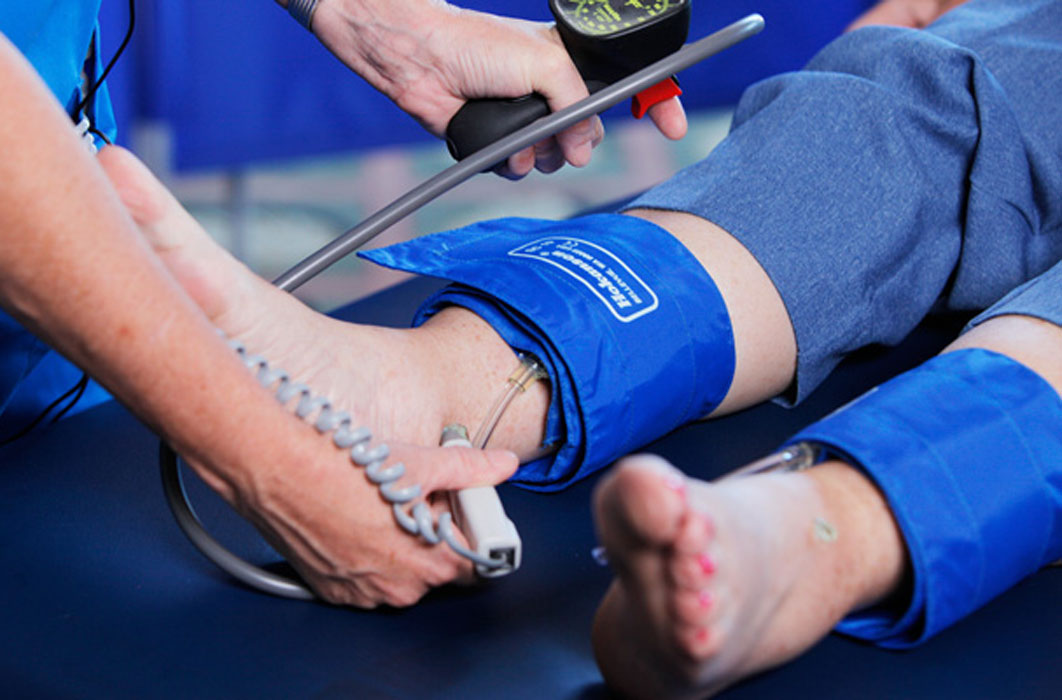 WHAT IS PERIPHERAL ARTERIAL DISEASE?
Peripheral Arterial Disease (PAD) is a condition that interrupts the blood flow in the legs. When the arteries of your legs become narrowed with plaque or cholesterol buildup, blood flow is restricted. Having plaque in the legs often indicates there is plaque in other areas of the body, including arteries that lead to the heart and brain.
If the plaque ruptures, clots can form—cutting off blood supply, which can lead to a heart attack or stroke. Plaque build-up can rupture any time, which is why it's important to have vascular testing if you're at risk for PAD.
What is peripheral arterial disease screening?
Peripheral Arterial Disease (PAD) screening tests for hardening of the arteries. All Premier Radiology locations offer patients complimentary vascular screening assessments to determine PAD risk.
Who should have PAD screening?
If you are at high risk for peripheral arterial disease, you should have a vascular screening assessment. Individuals at higher risk for vascular disease include:
Diabetics
Smokers or past smokers
Persons with high blood pressure or blood pressure controlled by medication
Persons with high cholesterol or cholesterol controlled by medication
Individuals age 55 and older
How to prepare for PAD screening
Because PAD screenings are non-invasive, typically no special preparation is required. However, there are a few things to keep in mind before your screening:
Bring your insurance card and photo identification
On the day of your exam, wear comfortable, loose-fitting clothing
Wear a short-sleeved shirt
Take your usual medications
Always inform your technologist or doctor if you are pregnant or could be pregnant
What to expect during PAD screening
PAD screening is quick and non-invasive. A technician will ask you to remove your shoes and socks before placing pressure cuffs around your ankles and arms. Then, the technician will use ultrasound to measure your blood pressure.